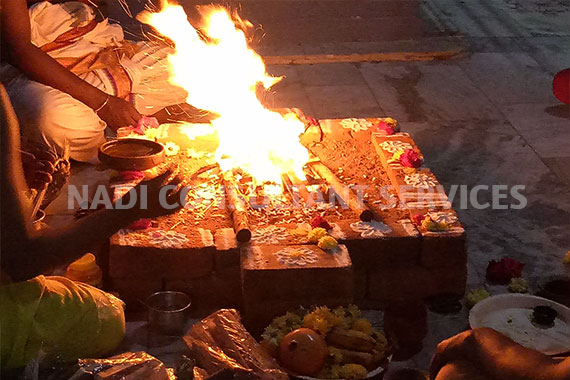 Vedic Astrology Remedies
Vedic Astrology is a boon and it's use has been given to man kind for changing the course of his/her life events in order to avoid misery, agony and hardships caused by evil/malefic influences of certain inauspicious combinations of planets by taking certain appropriate and timely remedial measures.
The divine and the most important utility of vedic astrology Remedies is to forewarn human being about the future difficulties and enable him to forwarn himself to face difficulties, obstacles, calamities and to take appropriate remedial measures to overcome and minimize the evil/malefic effects of the planets.
We here at Nadi Consultant Service provide you with the ancient Vedic Astrology Remedies and Remedial Solutions which could provide you relief from the malefic effects of the planets.
Methods of Vedic Astrology Remedies
We provide you with a vedic Astrology remedies report which could contain all or combination of Vedic Astrology remedies solutions through gems, pooja, homas, japams, Fasting, yantras, Amulet.
Wearing Gems: They strengthen the weak auspicious planets and compliment the already strong planets.
Performing Pooja: Puja or Worship keep make our entire living style healthy and free from disease. They keep the constant flow of vital energy and harmonizes our lives with the cosmic forces, thus eradicating our sorrows of life to bring spiritual advancement.
Performing Homa: Homa is a sacrificial fire ceremony where the priest offers a lot of puja materials, symbolizing our beliefs and feelings, into the fire.
Japams: The procedure of Japam is performed by a trained Brahmin who is specifically appointed to chant the required mantras for the required days on behalf of the person.
Fasting: Fasts are recommended on a specific day using crystal or Rudraksha bead. They give the ten fold effect to the person who is observing the fast.
Yantras/Kavach: These are the "talisman", or "instrument" that are created by an astro-expert to get the fruitful results.
Amulet ( Taweez): They are prepared by a spiritually trained person to get the desired results.
These meaningful Remedy Reports will let you delve deeper ino astrology to find the long awaited solution that would make your and your loved ones' lives happy and blissful.
PLEASE CALL US ON (+91) 99941 60913 to get your vedic Astrology Remedies report now!
Get your Nadi Astrology reading & Bust your karma now!
CALL US ON (+91) 99941 60913